Shah: new release under Punishment18 Records sign!
The new and fifth studio album of the career of the historical Russian thrash metal band Shah will be released on next November 25th. Originally released in July by the Russian label Soundage Productions, it is now available worldwide via Punishment 18 Records. The disc is titled "Fire and Brimstone Collection" as it contains more or less recent unreleased tracks. In fact, some were composed in the period 1985-1987 while others are dated 2021. All songs were recorded in the studio during the last year anyway. Below tracklist and front cover.
01. Fire and Brimstone
02. No Hope and No Faith
03. Heartache and Tears
04. Paranoia
05. Lost and Born
06. Mortal Victims
07. Genocide
08. Seven Gates
09. Touch My Wound
10. Mental Mayhem
11. Running Wild
– Shah –
vk.com/shahofficial
– Punishment 18 Records –
www.punishment18records.com
www.facebook.com/punishment18records
Il prossimo 25 novembre uscirà il nuovo e quinto disco della carriera della storica thrash metal band russa Shah. Uscito originariamente a luglio per l'etichetta russa Soundage Productions, diventa ora disponibile sul mercato internazionale tramite Punishment 18 Records. Il disco si intitola "Fire and Brimstone Collection" in quanto contiene tutti brani inediti più o meno recenti. Alcuni sono stati infatti concepiti nel periodo 1985-1987 mentre altri sono datati 2021. Tutti brani sono comunque stati registrati in studio nel corso dello scorso anno. Di seguito tracklist e copertina.
01. Fire and Brimstone
02. No Hope and No Faith
03. Heartache and Tears
04. Paranoia
05. Lost and Born
06. Mortal Victims
07. Genocide
08. Seven Gates
09. Touch My Wound
10. Mental Mayhem
11. Running Wild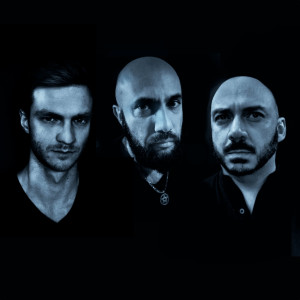 – Shah –
vk.com/shahofficial
– Punishment 18 Records –
www.punishment18records.com
www.facebook.com/punishment18records